Are you looking for a career in real estate but don't know where to start?
We have information and classes available whether you are looking to start your career, doing your continuing education or a seasoned agent keeping current on the continuely changing landscape of real estate. Keep reading for useful tips to help your real estate career or CLICK HERE to go straight to our resource links.
What should you do before starting a career in real estate?
Before starting your real estate career; get in the right mindset, do your research, start a budget and create a plan.
1. Get In The Right Mindset
Know that you are about to start your own 100% commission based business with a high fallout rate where, You are the boss and you have to convince others to use your services. If that excites you, this is a great place to start!
A little nervousness is normal but this could be a great life changing decision. You may be breaking into entreprenuership for the first time and That's why mindset is key! This is the first step in turning an opportunity into something amazing for your future. Take some time to answer these questions for yourself:
Why? What are the driving forces that have led me to this decision?
What do I most want out of this business?
What most interestes me about real estate?
What will my success in real estate ultimately do for me and my family?
What is my motivation?
Do I attract people? Do conversations come easily?
How is my health, energy, drive, motivation and overall well-being?
2. Do Your Research
You may have talked to a few real estate agents by now, but have you reached out to a local lender, real estate attorney, title rep, inspector or stager?
Make the effort to talk to several people within the real estate industry who's oppinions you value to discuss their experiences.
This engagement can strengthen your resolve to move forward or make you re-evaluate your decision. It is important to know yourself and where you are on your journey. No one who only dips their toes in is ever satisfied. These resources are great tools to help educate yourself and grow your mental muscles and to give you a road map if you are ready for the journey.
3. Be Finacially Prepared
You need a financial cushion! There are varying opinions on what that looks like for each person. It is a great idea to talk to a financial advisor or mentor who can help you determine your budget needs. Many suggest up to 6 months living expenses covered so that you and/or yours won't feel the stress as you are growing your business.
You are building a network and pipeline. Most every paycheck in real estate will arive 60-90 days from signing sales or listing paperwork. That pipeline you are building will need to be tended to and grown over time so that it can multiply and create the revenue stream you are working towards. This is why it is so vital to begin building your connections and data base now - even before you get your license.
Learn how the system works, how commissions work and what percentages you should expect as your actual income. Be knowlegeable in what percentage you request in your contract, what your commission split is with your broker and/or the listing agent, also how much to determine set aside for taxes.
Starting any business can be expensive. Rest assured, if we compare the start-up fees for real estate to other traditional businesses out there, it's actually quite cheap. Here are some expenses to consider budgeting for:
Pre-license: required classes, exam prep, application fees
License: License fees, local board and MLS dues
Dues for C.A.R. (California Association of Realtors) and N.A.R. (National Association of Realtors)
Business expenses: Lockboxes, signs, business cards, marketing tools, various technologies, professional services (i.e. professional photography or staging) and continuing education.
Your chosen brokerages may provide some of these resources so be sure to inquire about them during your interviews.
As a business owner there are a lot of expenses that can become a tax write off. Be sure to read up and maximize on your opportunities and minimize expenses.
4. Have A Plan
Now that we've got the right mindset, have done our research and have made a budget we need to create our game plan.
Spend some time outlining the following:
How much money do I need to make?
How much money do I want to make?
What are my 30-60-90-180 day goals?
What is the average commission in my area?
How many closings will I need to hit my goals?
What brokerages have I interviewed? What training do they provide? Will my broker provide mentorship opportunities?
Do I want to be a solo agent or join a team?
How will I spread the word about my services?
Who is my target demographic?
What kind of real estate am I targeting? What aspects of real estate does my broker serve if I want to expand?
Who are the top 100 people I know most likely to buy or sell real estate this year?
Do I want to be a full-time or part-time Realtor?
Original article material found here at inman.com
We want to help you have a long successful career and live a brilliant life serving people who aremakeing some of their biggest life descisions.
Call us to set up a meeting to discuss how we can serve you in your real estate career.
Here are some resources to exclusive offers on real estate classes: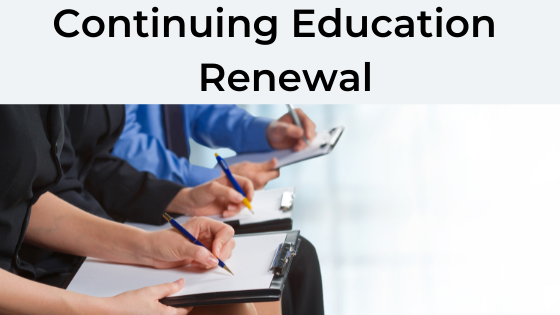 Testimonials
" Jacqueline has went above and beyond as our real estate agent. She has made the process of finding a home such an easy one. It seemed as if she was always available to answer any questions we had. She was always quick to respond to any concerns we had as well. 5/5 would definitely recommend to anyone looking for a trustworthy real estate agent. "
- Salvador Benavides
" Jackie helped me buy my home when relocating to Woodland from Arbuckle. I was on a tight budget but she did great in helping me find a home in a short amount of time and within my budget. "
- Stacey Stephens
" I had a great experience with Jacqueline. She help me with everything I needed to get done and was there when I had any questions for her I would recommend her to family and friends "
- Christian one
" Great working with her . she's excellent. "
- Lyndamason
" Jacqueline Gonzalez was amazing! She made the process easy and stress free, I would highly recommend her to anyone I know. "
- Sarah Bonilla
" Jacqueline has been a wonderful realtor for us we have used her 3 times over the years and each time she went above an beyond to provide exceptional service and make our experience the best possible even when dealing with a difficult sale! We would recommend her to anyone looking for a realtor in the area that will listen to your needs and goals and truly work for you to achieve them! "
- Lisa Mayo
" Jackie Gonzalez stuck with me through thick and thin. Without her I would not have the house that I have now which is an excellent deal. I am grateful to her. I would recommend her to everyone. She's very innovative helpful and available to her clients. "
- Julius Michael Engel
" Jacqueline was ever the professional and always there when we had questions (which we had a LOT of questions), she was quick in getting back to me via text, email or phone calls. When we found a house we loved, there were so many obstacles that we had no control over. It definitely felt like the universe was conspiring against us. We got to a point where we were ready to give up, but she knew how much we loved that house and she never did. Jackie walked us through home after home, knowing all along which house was really meant for us. She is solely responsible for finding a solution that made everyone happy and we were able to close on the home we loved. We were so lucky to have her every step of the way and so glad that Veterans United Home Loans matched us with a realtor who was so knowledgeable when it came to VA Loans. Jackie and VU's team were definitely in our corner and always there for us from day one. I can't thank you all enough for helping us finally find our home! Thanks again for working so hard to make it happen Jackie, without you I'm absolutely positive we wouldn't be in the home we love. "
- Mahinalani Pamela Baker
" Jackie was the listing agent for the sale of my house. The transaction went smoothly. And she found and was realtor for my purchase as well. Didn't have to worry she handled everything.. Would highly recommend her "
- Fotoula schantz
" Jacqueline is a dependable reliable knowledgeable and efficient realtor. "
- Elda Radia
" Hello! I am very glad that I had Jacqueline as my realtor. She was very helpful since day one. I was on a time crunch when looking. She helped me looked for my ideal house. The whole process was very special to me since this was our first house. Jacky was very time flexible. She will go out her way just to go with us during house showings. She's very sweet with my 1yr old son too. She answers or will look for answers to all my questions since we were new to this. She's available every time I needed her. I would definitely have her my realtor again in the future and would not change any of it. Thank you Jacky for everything you've done to me and my family. :) "
- Gemmalyn Aquino
Previous
Next